Description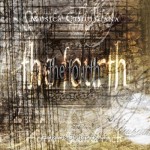 "The Fourth" was Musica Cthulhianas second CD and officially published by the german publisher for the Cthulhu roleplaying game in 2003.
Classical tunes mix gradually with noisy samples straight out of the insane soul witnessing the conjuration of the Great Old Ones. Creepy keyboard patterns, tribal drum sounds, mysterious waves of experimental soundscapes forming tracks that fade into each other, creating the ultimate lovecraftian music experience.
Besides 10 new songs it contained a few edited versions of tracks from the first CD. The 13 songs and nearly 80 minutes on the CD are divided into four cycles. The album was re-release in 2011 an got a beautiful new cover art.
"This CD is the best Lovecraftian audio production I've heard since Fedogan and Bremer's lauded 1988 'Fungi from Yuggoth' sonnet cycle. While Musica Cthulhiana is different in its approach, they've produced this soundtrack with the same loving care." (Yog-Sothoth.com)