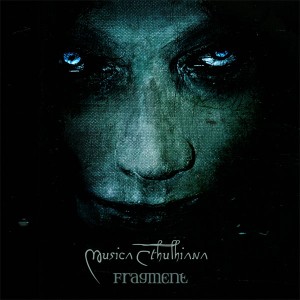 After seven years the waiting has finally come to an end. For friends of the Dark-Ambient genre and pen-and-paper players of the Call of Cthulhu RPG, Musica Cthulhiana just released a double album.
In a discreet way the music creates a very dark and threatening backround with its organic sounds. Minimalistic melodies, lost in eternity, melt into soundscapes – somewhere between Aphex Twin and "doom-ridden-jazz" by Bohren und der Club of Gore.
Like both previous records, all tracks flow seamlessly into each other. That comes very handy for ambient-lovers who want to accompany a whole evening with dark sound or the gamemaster that does not want to play disc-jockey during the game. More than two and a half hours of pure horror inspired by the cult author H.P. Lovecraft (The new movie "Mountains of madness" based on Lovecrafts novel is to be directed by Guilermo del Torro ("Blade", "Hellboy").
5 tracks from "Fragment"
High quality (320kbps, MP3)
DRM-free digital download
digital booklet
No payment information required.
2o album tracks from "Fragment"
Highest quality formats (MP3, OGG, FLAC, AAC, WAV)
DRM-free digital download
digital booklet
Longest version with 25 tracks
Only available on this to 500 copies limited edition
2-disc-set
printed booklet and jewel-case
2.5+ hours of music
[product_category category="fragment-2010″]